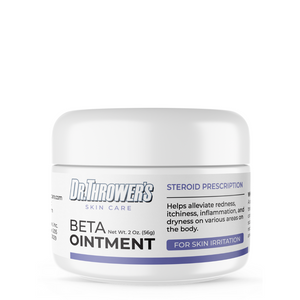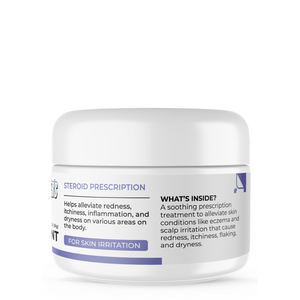 Beta Ointment | Scalp & Body Irritation Treatment
A soothing prescription treatment to alleviate skin conditions like eczema and scalp irritation that cause redness, itchiness, flaking, and dryness.
Requires an office visit or telemedicine visit for assessment and recommended use. Patients will be provided access code for office and online purchase.
WHAT'S IN THE BOTTLE?
A prescription formula that helps to alleviate redness, itchiness, inflammation, and dryness on various areas on the body. It can help with a number of different conditions that affect the face, body, and scalp. This product also contains several natural ingredients such as almond oil, green tea leaf, cocoa butter, and aloe vera, which help to soothe the skin by providing their own anti-inflammatory support. 
BEST FOR
This product is best for people who struggle with skin conditions that make their skin itchy and irritated. 
GOOD TO KNOW
Hydrating, soothing, cleansing
Dermatologist created and formulated, with over 25+ years of direct patient care. Tested, proven safe and effective! Made with natural ingredients.