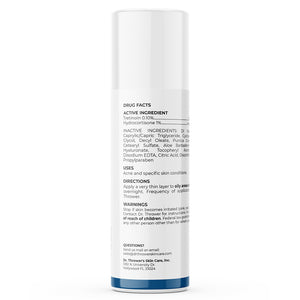 Hydrotret Cream | Blackhead/Whitehead Eraser
A life saver for acne, acne scars, fine lines & wrinkles, stretch marks and keratosis pilaris!

Requires an office visit or telemedicine visit for assessment and recommended use. Patients will be provided access code for office and only purchase.
WHAT'S IN THE BOTTLE?
A prescription formula used for treating acne by reducing inflammation and stimulating skin repairing and growth. We added aloe vera leaf too, to sooth and nourish your skin.
BEST FOR
This product is best for skin that struggles with bumps and uneven surfaces. It will completely rejuvenate your skin.
GOOD TO KNOW
Dermatologist-approved, smoothing, powerful
Dermatologist created and formulated, with over 25+ years of direct patient care. Tested, proven safe and effective! Made with natural ingredients.