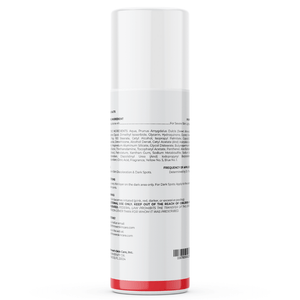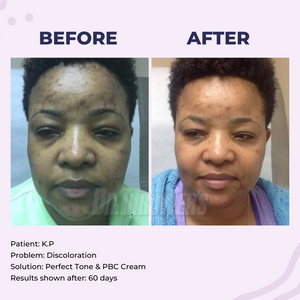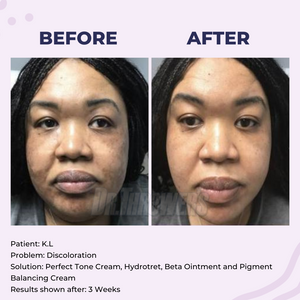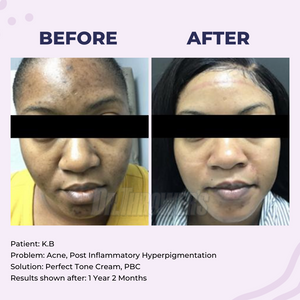 Perfect Tone Cream | Stubborn Discoloration Remover
BRAND NEW LOOK AND FEEL!
New airless pump format for easy application.
New slick look and modern feel.
Same effective formula as always, no formula changes were made.
Dermatologist created and formulated.
Tested - proven safe and effective! 
Made with Natural Ingredients.
Perfect Tone Cream (PTC) is used to treat dark spots and moderate skin discoloration. It can be used as a spot treatment or on larger areas. Use of this skin lightening medication will result in a brighter, even skin complexion, and clear, soft, smooth, healthy looking skin. Results can be seen in as littler as three days!
Directions: Apply a small amount as a thin layer on the affected area twice daily, or use as directed by a doctor. If no improvement is seen after 3 months of treatment, use of this product should be discontinued. Lightening effect of this product may not be noticeable when used on very dark skin. Children under 12 years of age: do not use unless directed by doctor.
---
WARNING: If the area being treated with Perfect Tone Cream becomes irritated (pink, red or flaky skin), discontinue treatment for a few days and restart medication when irritation has resolved.
---
Active Ingredient: Hydroquinone - 4%