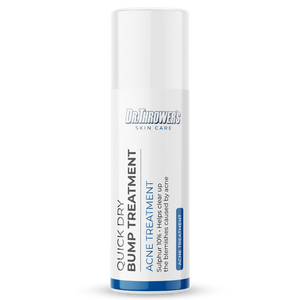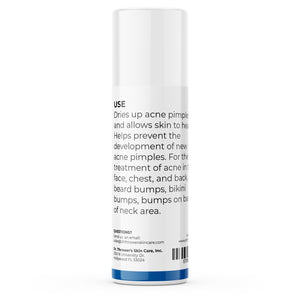 Quick Drying Bump Treatment | Pimple Eraser
BRAND NEW LOOK AND

FORMULA

!
New airless pump format for easy application.
New slick look and modern feel.
Updated formula
Acne and shaving bump treatment that can help reduce signs of blemishes and razor bumps.
WHAT'S IN THE BOTTLE?
A potent soft-on-your skin formula to combat acne. We use sulfur (10%) as our main ingredient, which is much gentler on the skin and can help minimize excessive sebum production, and it can also help to kill bacteria and fungi that can cause acne. 
BEST FOR
This product is best for people who are suffering from persistent acne and/or shaving bumps.
GOOD TO KNOW
Fast-acting, gentle, natural. 
Available for purchase without office visit or telemedicine visit. Used as directed.
Dermatologist created and formulated, with over 25+ years of direct patient care. Tested, proven safe and effective! Made with natural ingredients.