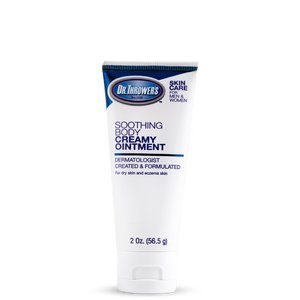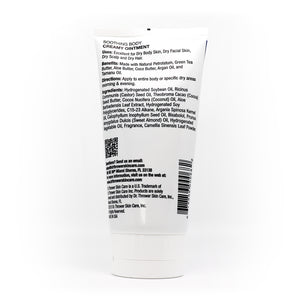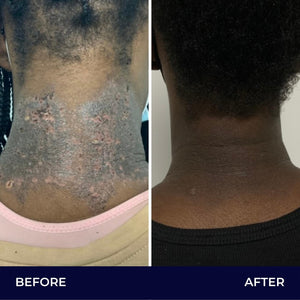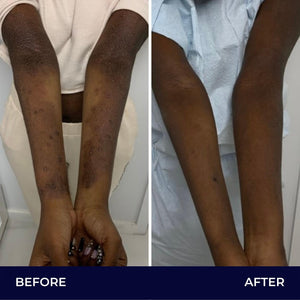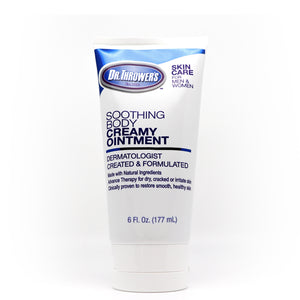 Soothing Body Creamy Ointment | Advanced Moisturizer
A secret weapon against dry skin! This perfect multi-purpose creamy ointment can help to nourish your body, face, even scalp, for the hydration your skin needs.
WHAT'S IN THE BOTTLE? 2 oz 
A sweet scented blend of powerful natural oils to replenish your dry skin of the moisture it was craving. Better than shea butter alone! It contains cocoa and shea butter, soybean, coconut, castor, almond and argan oil for a super hydrating skin experience.
Best for
Overly dry skin that doesn't seem to hydrate with lotion or retain moisture. Excellent for dry body skin, dry facial skin, dry or itchy scalp, and dry hair.
Good to know
Intensely hydrating, oily but still light and non-sticky, soothing, long-lasting.
Dermatologist created and formulated, with over 25+ year of direct patient care. Tested, proven safe and effective! Made with natural ingredients.