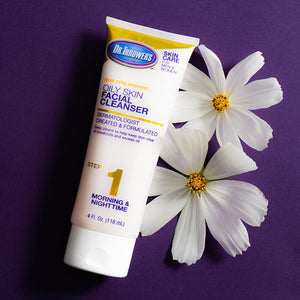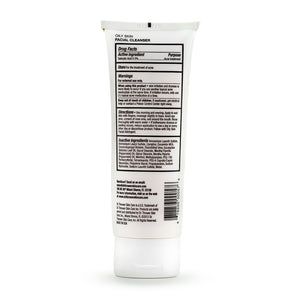 Oily Skin Facial Cleanser | Acne Control
A skin specific cleanser that helps to deep-clean skin, leaving oily skin looking smooth and healthy.
WHAT'S IN THE BOTTLE?
This product contains salicylic acid (0.5%), which helps eliminate the dead, outer layer of skin. This can help unblock pores and gently reduce the production of sebum, which is perfect for people with oily skin. 
BEST FOR
This product is best for people with oily skin who want to get rid of excess oil and dead skin cells.
GOOD TO KNOW
Deep-cleansing, purifying, acne treatment.
Dermatologist created and formulated, with over 25+ years of direct patient care. Tested, proven safe and effective! Made with natural ingredients.