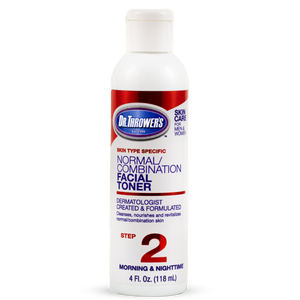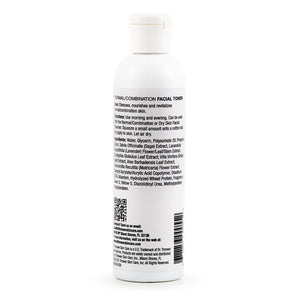 Normal/Combination Skin Facial Toner | Pore Tightening
Helps cleanse normal/combination skin, minimizing the size of pores and helping to reduce oil production without drying out the face. 
WHAT'S IN THE BOTTLE?
This product contains natural ingredients that help to cleanse the face gently, leaving skin looking flawless. It contains chamomile and eucalyptus, both of which have antibacterial properties that can soothe irritated skin. It also contains sage that can reduce the production of sebum, and aloe, which hydrates and nourishes your face.
BEST FOR
This product is best for people with normal/combination skin, want to reduce signs of pores, reduce natural oil production so that your face looks and feels fresh and clean. 
GOOD TO KNOW
Skin-perfecting, smoothing, cleansing.
Dermatologist created and formulated, with over 25+ years of direct patient care. Tested, proven safe and effective! Made with natural ingredients.