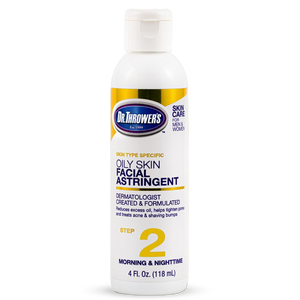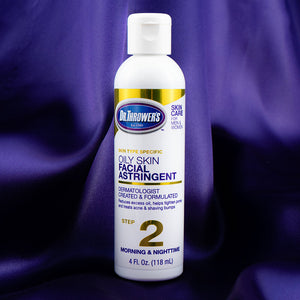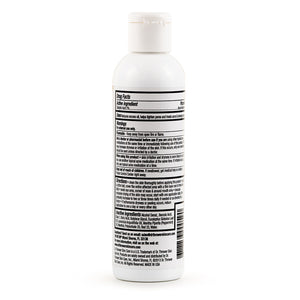 Oily Skin Facial Astringent | Acne Control
Perfect for reducing the excess production of oil, and dry out unwanted bumps and blemishes. For oily skin type and acne.
WHAT'S IN THE BOTTLE?
The active ingredient in this astringent is salicylic acid (2%). This helps to remove the dead, outer layer of skin and removes dirt from clogged pores so that your face feels clean and fresh. It also keeps your skin feeling hydrated and protected thanks to natural ingredients such as eucalyptus oil, lavender oil, and peppermint oil, which acts as an antiseptic to help speed up the healing process of any blemishes or bumps.
BEST FOR 
This product is best for skin that produces excess oil, which can contribute to skin problems such as acne and blemishes.
GOOD TO KNOW
Anti-inflammatory, natural, powerful, drying.
Dermatologist created and formulated, with over 25+ years of direct patient care. Tested, proven safe and effective! Made with natural ingredients.