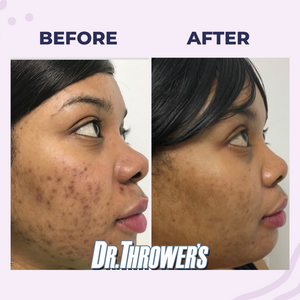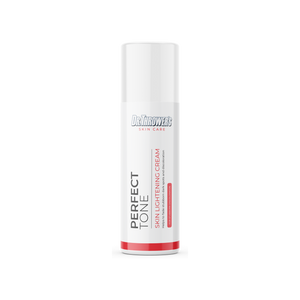 Acne & Dark Spot Removal Kit
Eliminate acne and the dark spots it leaves behind, for an even tone complexion. 

What's in the kit? A $135 value!
Quick Dry Bump Treatment 1oz.
Dark Spot Fade Treatment Solution 1oz.
Perfect Tone Cream 1.7oz.
This skin-repairing treatment system is designed to eliminate acne and fade scarring and dark spots, resulting in a clear, bright, and even complexion.

The properties of Quick Dry Bump Treatment with 10% sulfur will eliminate acne-causing bacteria and cleanser the skin. Once the bumps are gone, Dark Spot Fade will erase the acne spots left from scarring. The Perfect Tone is used to treat dark spots and moderate skin discoloration. 
Best Forwho
Good To Know
Bacteria eliminating, moisturizing and even-tone balancing. 
Dermatologist created and formulated, with over 25+ years of direct patient care. Tested, proven safe and effective! Made with natural ingredients.


How To Use
Step 1
Quick Dry Bump Treatment
Use mornings and evenings. SHAKE TO ACTIVATE. Apply to clean skin after SPF 30 in AM or Aloe Moisturizing Cream in PM. Apply directly to the acne with a cotton swab. Allow to dry for approximately 5-10 minutes and leave on overnight or the rest of the day.
Step 2
Dark Spot Fade Treatment Solution 
Use after the acne bumps have cleared out, and there is a dark spot left in their place.
Use morning and evening as needed or as directed by a physician. Apply to clean skin after SPF 30 in AM or Aloe Moisturizing Cream in PM. Using a cotton swab applicator, apply a small amount directly to the center of the dark spot and allow to air dry.
Step 3
Perfect Tone Cream


Apply a small amount as a thin layer on the affected area twice daily, or use as directed by a doctor.