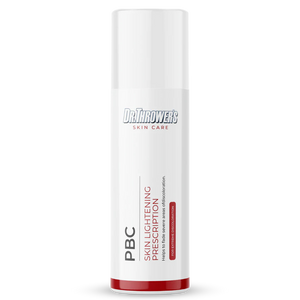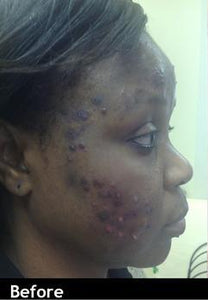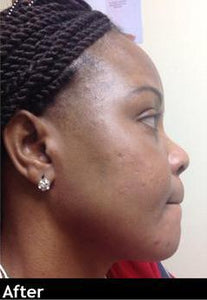 PBC #1 Cream | Extreme Discoloration Remover
BRAND NEW LOOK AND FEEL!
New airless pump format for easy application.
You get 70% MORE product. The old format was 1 oz, the new pump is 1.7 oz.
New slick look and modern feel.
Same powerful formula as always, no formula changes were made.
A potent and proven cream designed to help lighten difficult dark spots, and extreme discoloration. 
Requires an office visit or telemedicine visit for assessment and recommended use. Patients will be provided an access code for office and only purchase.
WHAT'S IN THE BOTTLE?
A prescription formula that contains hydroquinone (10%) specifically to lighten difficult dark spots and extreme areas of skin discoloration. Such high concentration is the reason why this product needs a prescription and should be taken only according to instructions. It's also the reason why it just works!
BEST FOR
This product is best for people struggling with hyperpigmentation spots and dark areas that will not lighten with any other product.
GOOD TO KNOW
Powerful, effective, lightening.
Dermatologist created and formulated, with over 25+ years of direct patient care. Tested, proven safe and effective! Made with natural ingredients.