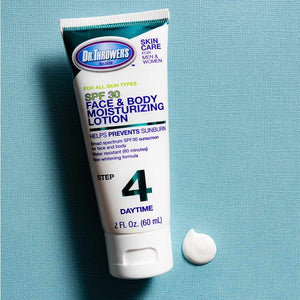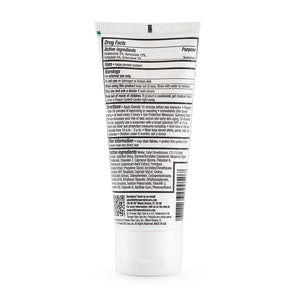 SPF 30 Lotion | Face & Body Sun Protection
"Complexion-Protection" moisturizer, lightweight lotion that helps protect the face and body from harmful exposure to the sun without white residue.
WHAT'S IN THE BOTTLE? 2oz
The Board Spectrum SPF 30 active Ingredients in this formula provide UVA/UVB sun protection, helping to protect face and body from sunburn while soothing and hydrating skin.
It also contains several naturally hydrating Ingredients such as Portulaca Oleracea extract, which help to replenish skin that has dried out in the sun. 
BEST FOR
Those who spend time in the sun and want to protect themselves from premature skin aging and skin cancer. 
GOOD TO KNOW
Protective, moisturizing, non-greasy, fast absorbing, lightweight.
Dermatologist created and formulated, with over 25+ years of direct patient care. Tested, proven safe and effective! Made with natural ingredients.