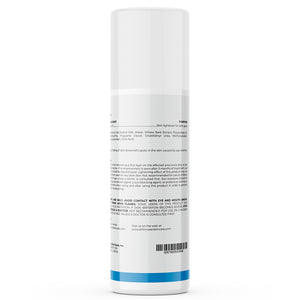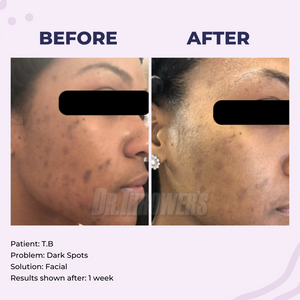 Dark Spot Fade | Medium Dark Spot Remover
BRAND NEW LOOK AND FEEL!
New airless pump format for easy application.
New slick look and modern feel.
Same effective formula as always, no formula changes were made.
A treatment that helps to lighten unwanted dark spots to create an even, glowing skin tone.
WHAT'S IN THE BOTTLE?
The active ingredient in this product is hydroquinone (2%). This is an FDA-approved ingredient that helps to lighten small areas of skin such as acne scarring, stretch marks, age spots, and mosquito bites. At a concentration of 2%, this product is safe to use for all skin types and does not need a prescription or telemedicine visit.
BEST FOR
This product is best for people who have unwanted dark spots caused by age, acne family history, or hyperpigmentation.
GOOD TO KNOW
DARK SPOT TREATMENT, dermatologist-approved.
Dermatologist created and formulated, with over 25+ years of direct patient care. Tested, proven safe and effective! Made with natural ingredients.